When parents get in touch after coaching with me or after one of my courses, I'm reminded of why I do what I do.
It gives me goosebumps and it's so heartwarming to hear how much connection, confidence and joy parents and children are experiencing in their family lives, where there were previously power struggles, frustration and overwhelm.
I've been lucky enough to work with many families from around the world and help them find more connection, peace, calm and joy in their everyday parenting.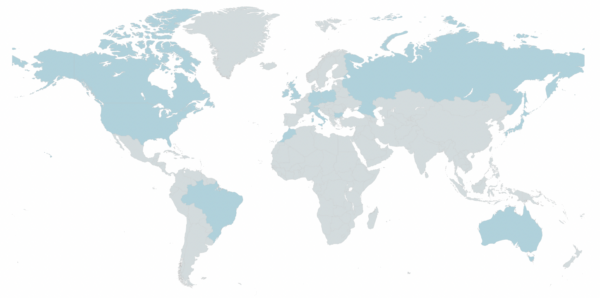 Why parent and family coaching?
When families seek me out and decide to work with me, they're already taking their first step towards change. They've realised they want to do it differently, to invest in the relationship they have with their child.
Taking this initial step leads to a lot of self-reflection, about the kind of relationship you want to have with your child, where you are today, your own attitudes and beliefs about children, family and parenthood. It's the beginning of a new path, a journey towards more connection, ease and joy in family life – and also towards learning more about yourself. As a parent and family coach, I'm the guide at your side so that don't have to do it alone.
Here you can read a selection of client feedback and stories. I hope you'll find them as inspiring as I do!
Simone, a daughter, 10 years old
I felt at the end of my tether and was sure I couldn't manage it all any more.
Day-to-day family life was nothing but stress at that time, there was a lot of arguing and everything was difficult.
Now I can see things differently, both my daughter and myself. As a result, I can be more mindful with both of us. This has had a very positive effect on our family life.
I feel like I'm more able to respond more and react less.
I found it very pleasant to work with you. Above all, I never had the feeling that you were telling me what to do but offering new perspectives, thoughts and insights. I was always surprised at how well you "hit the nail on the head" . Thank you again for so much empathy, so much understanding, so many good tips and so many kind words.
Matt, two children, 9 and 5 years old
We were stuck in a cycle with our son and feeling a little hopeless as parents
We were stuck in a cycle with our son, constantly reacting to his behaviour and feeling a little hopeless as parents not knowing what to do for the best.
Amazing! Don't know how we would have moved forward without you.
We now have a better understanding of our son's behaviour, how our own stress and childhood experiences manifest in our treatment of our children, what our children are 'telling' us in their actions, and a set of tools to manage.
Sarah, a daughter, 7 years old
I felt helpless.
I felt like I didn't understand my daughter's behavior, why she acted out, what was bothering her, etc.
Now I feel like I understand that there is a connection between the behavior and the real issue behind it. The realization that there is something behind the behavior is huge.
Now I am aware…..
There still is a lot of work to do but the first step is knowing what I have to do. I feel like I have the tools to help me.
Chrissy, a daughter, 6 years old
Challenging behaviors and emotional states
Totally fabulous! You are really wonderful; very approachable, easy to connect with online. I felt immediately comfortable being vulnerable with you about my parenting insecurities, and trusted your experience. It's clear that you are a pro, you asked very insightful and clarifying questions. I felt immediately understood and supported, and left with real and actionable info.
Paradigm shifts informed my mindset
Our meeting was so, so fabulous, and I've found the paradigm shifts that we discussed really informing my mindset during some challenging behaviors/emotional states that have come up around the end of the school year!  So fantastic!
Stephanie, a daughter, 3 years old
Thank you for the support and helpful tips for a more connected and respectful family life!
It's been a great learning curve and probably will be for a good while… but the positive outcome is the best motivation!
Michael, a son, 5 years old
Will it really help?
Before we started coaching, I asked myself: will it really help? For me, the first step was to realise that help was needed. During coaching, I felt safe and had no worries. It's clear to me that you have to be open yourself for change to happen.
Having an outside perspective helps.
You're part of the system and can only change in small steps. Often you fall back into patterns of behaviour. Having an outside perspective helps. It's easier as an observer ;-)
In conflict situations, I now ask: What's the need? Is it about not feeling safe? It helps me deal with it better.
It's simple. Precise terms like "need", "feeling safe and secure", "transition", "connection". That's when it "clicked" :-)
You created a friendly atmosphere, which is necessary to open up. Your input was invaluable and you responded very well to the situations we described.
Connor, a daughter, 3 years old
It's been really helpful and supportive for us to get some feedback and to be able to rethink our methods of parenting.
We've had a really positive experience and spoke about how much we enjoyed it, felt comfortable and how open it was.
Susanne, two children, 6 and 2 years old
Working with Karen really helped me! Karen's very likeable and had a way of making me feel very comfortable.
As a coach, she not only shared her knowledge but saw me as as a person.
She connected with me on a personal level, which enabled me to build trust. She was well prepared for our sessions and introduced each topic thoughtfully, which I think is really important when talking about emotional topics like children, being a mum, and relationships.
She listened carefully to me and was attuned to my way of thinking.
Karen has a great deal of expert knowledge and offered new ways of seeing things that all made a lot of sense to me. I left our coaching sessions with lots of new ways of thinking as well as a concrete idea of what I could do differently in our everyday family life. I always felt as though she was listening to me and that she was hearing me. That was very helpful and exactly what I want as a client.
Read more about my coaching packages here.
My online course and community is now enrolling for a new live round starting September 26th!
Connect with Your Child
If you were thinking about working with me this year or you joined one of my free workshops and want to go deeper with choosing connection in your family, you won't want to miss this!
As a special bonus to the six week course, I'm offering a complimentary 12 months in Connection Club for ongoing support, monthly themed deep-dives and weekly group calls.
Every day is a new opportunity for connection